Smallest Desk on Earth#4 Elsdeer / Mark LoughryFriday 23.6
You read that right… this edition is a double bill!
Elsdeer is the moniker of Berlin songwriter and Indie-Folk musician Denise Dombrowski. After first becoming a part of the Berlin folk scene in late 2019, Elsdeer has been crafting her own songs ever since. Her debut single,'Ten Years Time, released in May 2022, is a powerful meditation on grief and loss that showcases her unique talents as an arranger. Following two more single releases in 2022, Elsdeer received a grant for the recording of her debut album which she will release at the end of this year.
Mark Loughrey is an Alt-Folk singer-songwriter born in the North of Ireland but currently living in Berlin. In October 2017, whilst living in Belfast, he self-released his debut album 'Treppenwitz' before moving to Germany. In 2020, Mark released an EP that was recorded (mostly) during the lockdown period in Berlin and merges elements of Irish folk, ambient soundscapes, field recordings & stream-of-consciousness lyrics. At the moment, Mark has been working on the release of his second album.
The two musicians will perform a special set consisting of original songs and accompany each other on violin, banjo and bouzouki.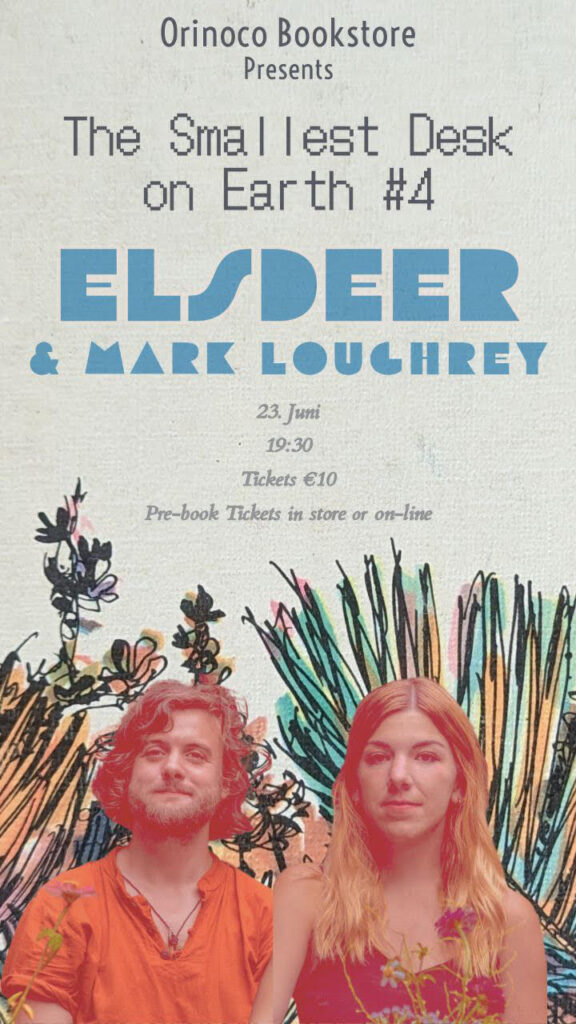 ——
Tickets are 10/11€*, all proceeds go to the artists.
As always there are limited tickets available, 20 in total.
Unfortunately, we've had some no shows for the previous editions,
which meant we had to cover the loss of those tickets ourselves
and meant that others who really wanted to go to the concert, couldn't…
This is why we now ask you to pay your ticket in advance
*either pick up a ticket at the store for 10€
Or pay 11€ through PayPal (€10+€1 transaction costs)
and we will send your ticket to you by email.
many thanks for understanding